A kitchen as unique as you are
Make it your own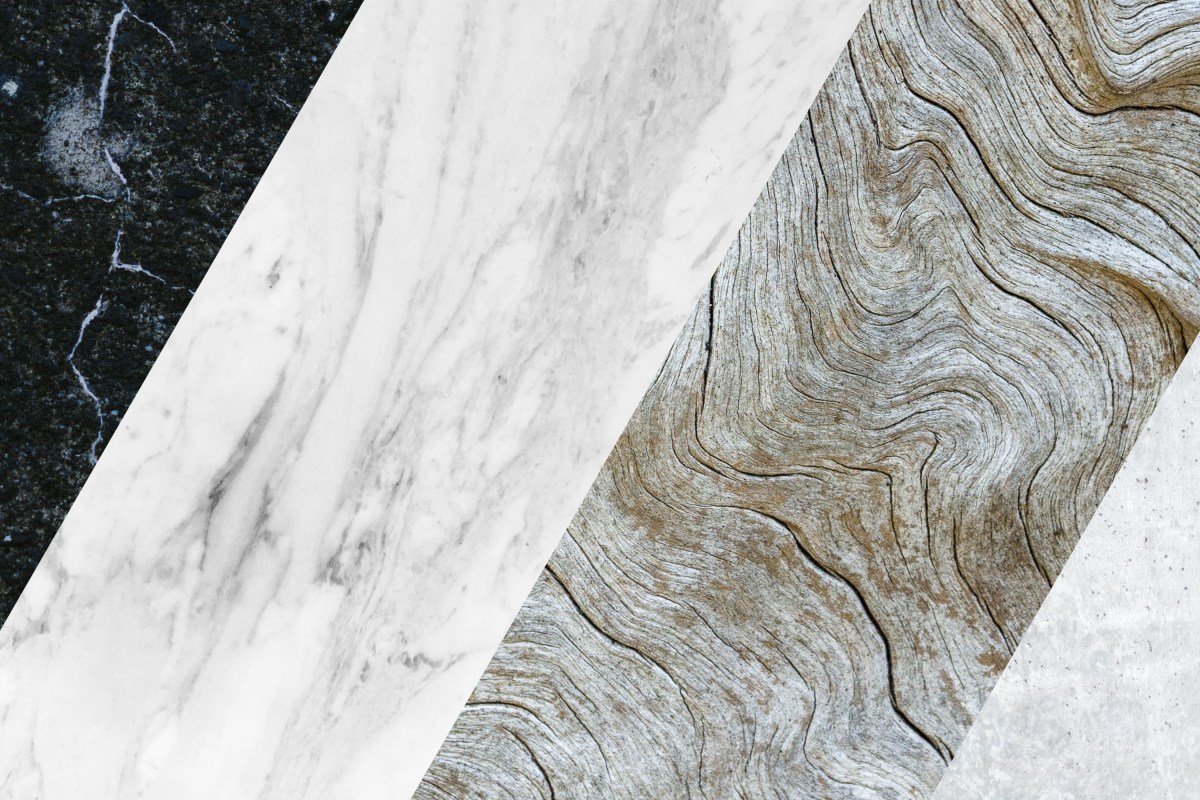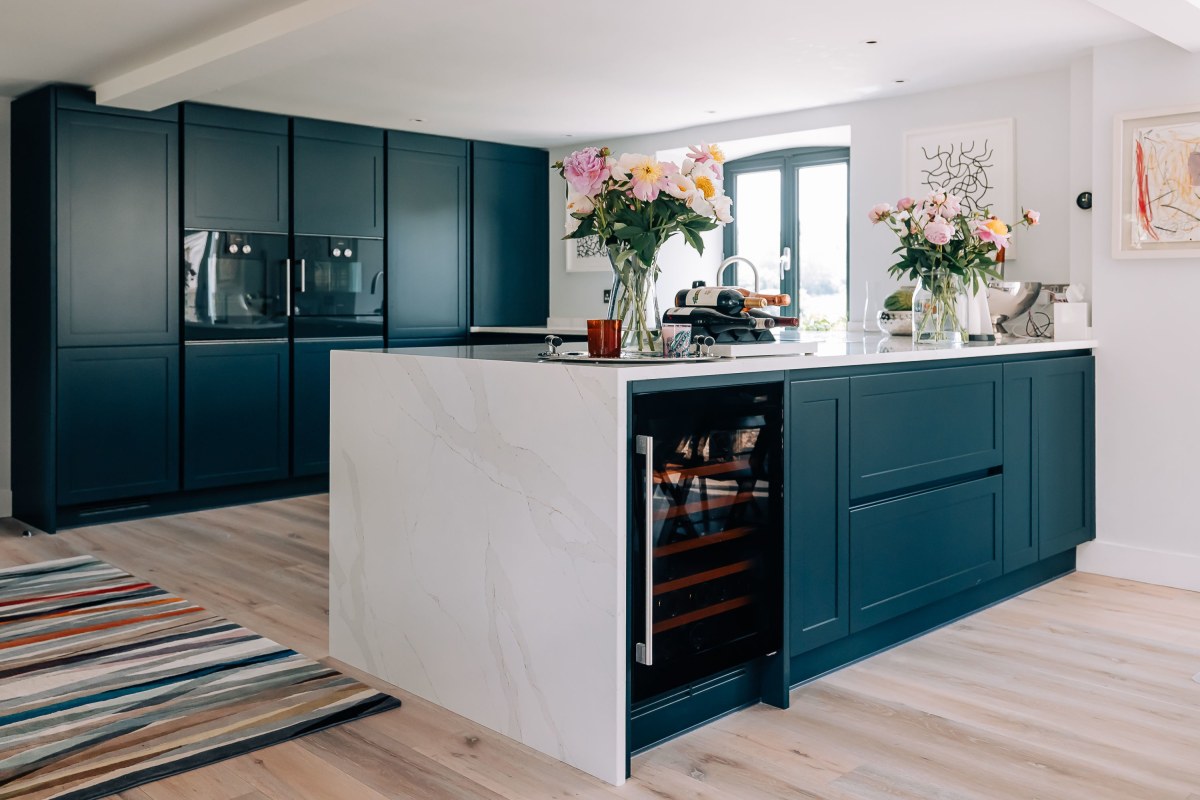 Your ideal space
Built just for you
We work with every customer to build a kitchen design completely made to measure for your space. With over 38 years of experience we are confident that we can design the solution that will best fit your needs. Over the years we have built close relationships with the best suppliers in the business. Unlike other design companies, we aren't tied to any one supplier, meaning that if we can find a better option for your particular space, we will gladly work with other suppliers to ensure you have the perfect kitchen for you.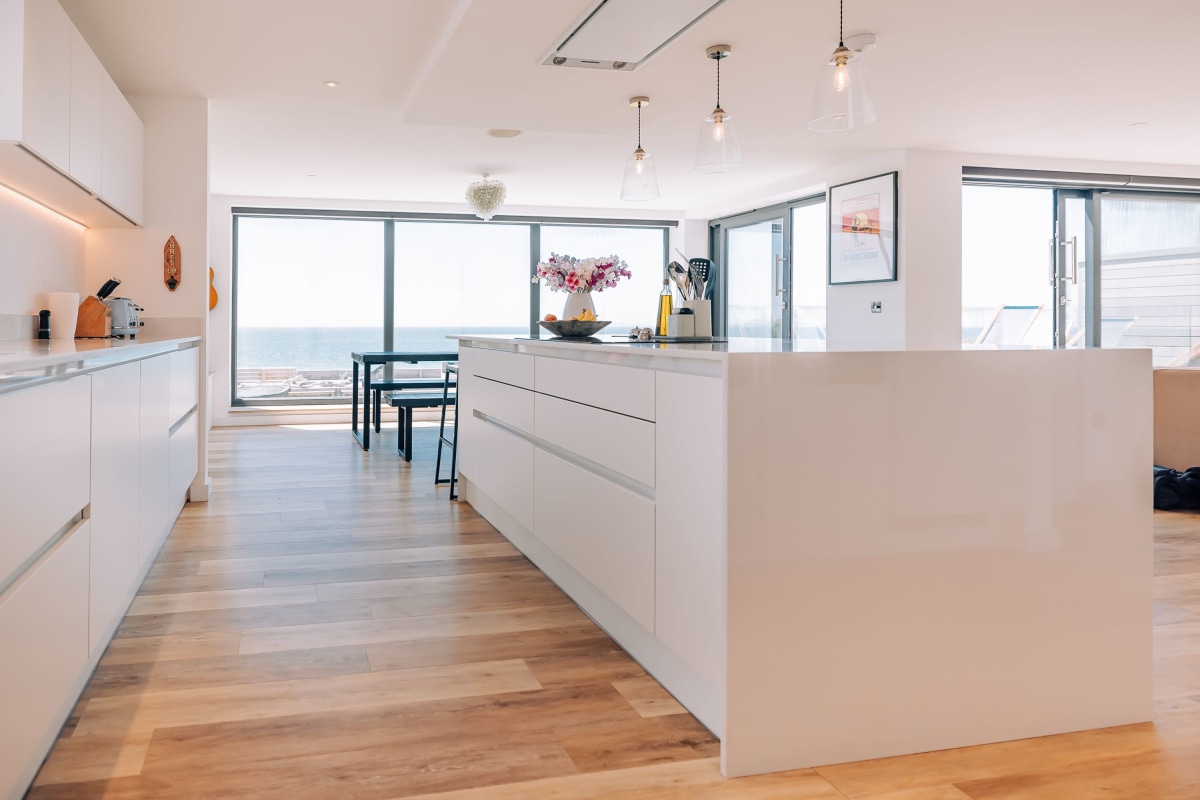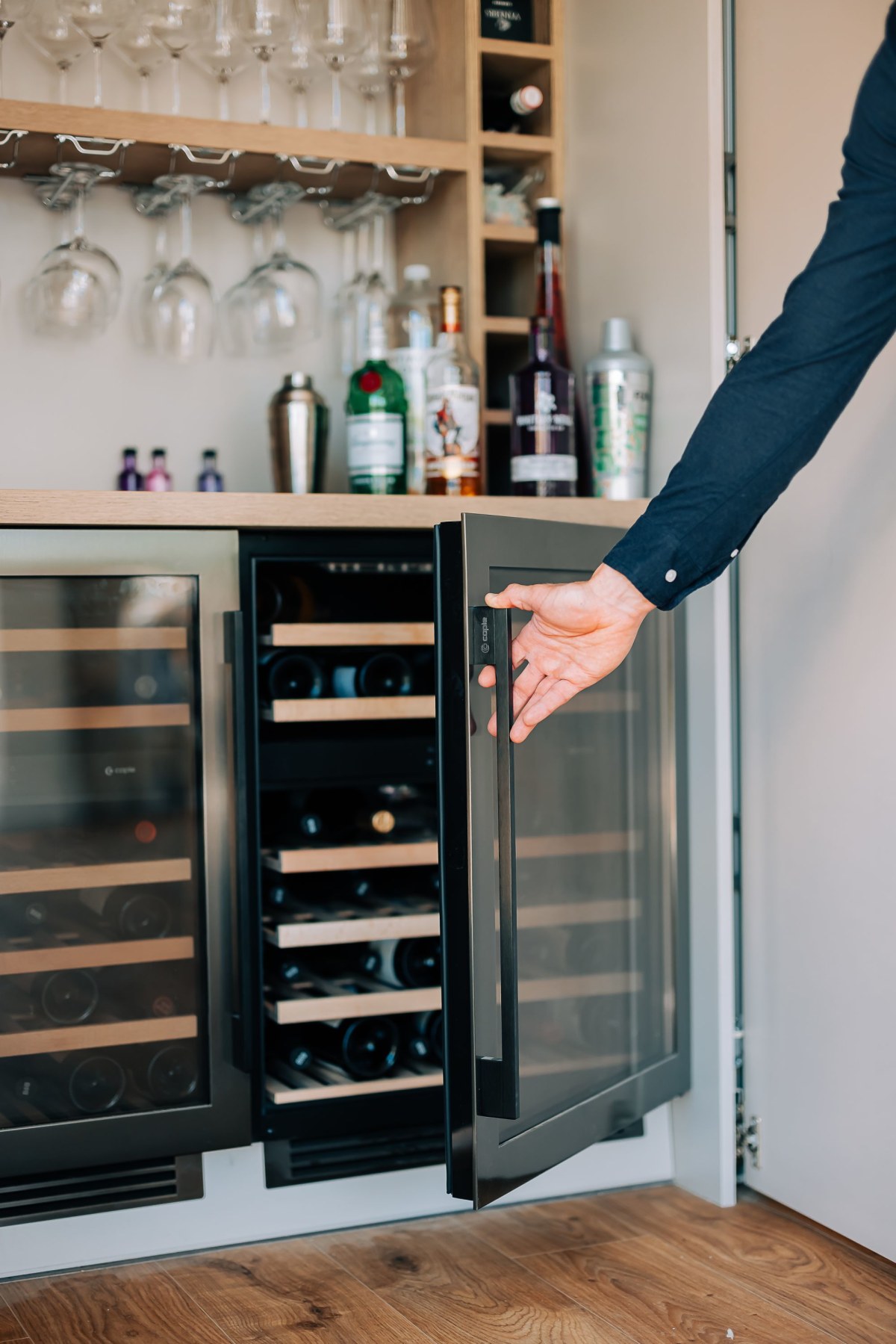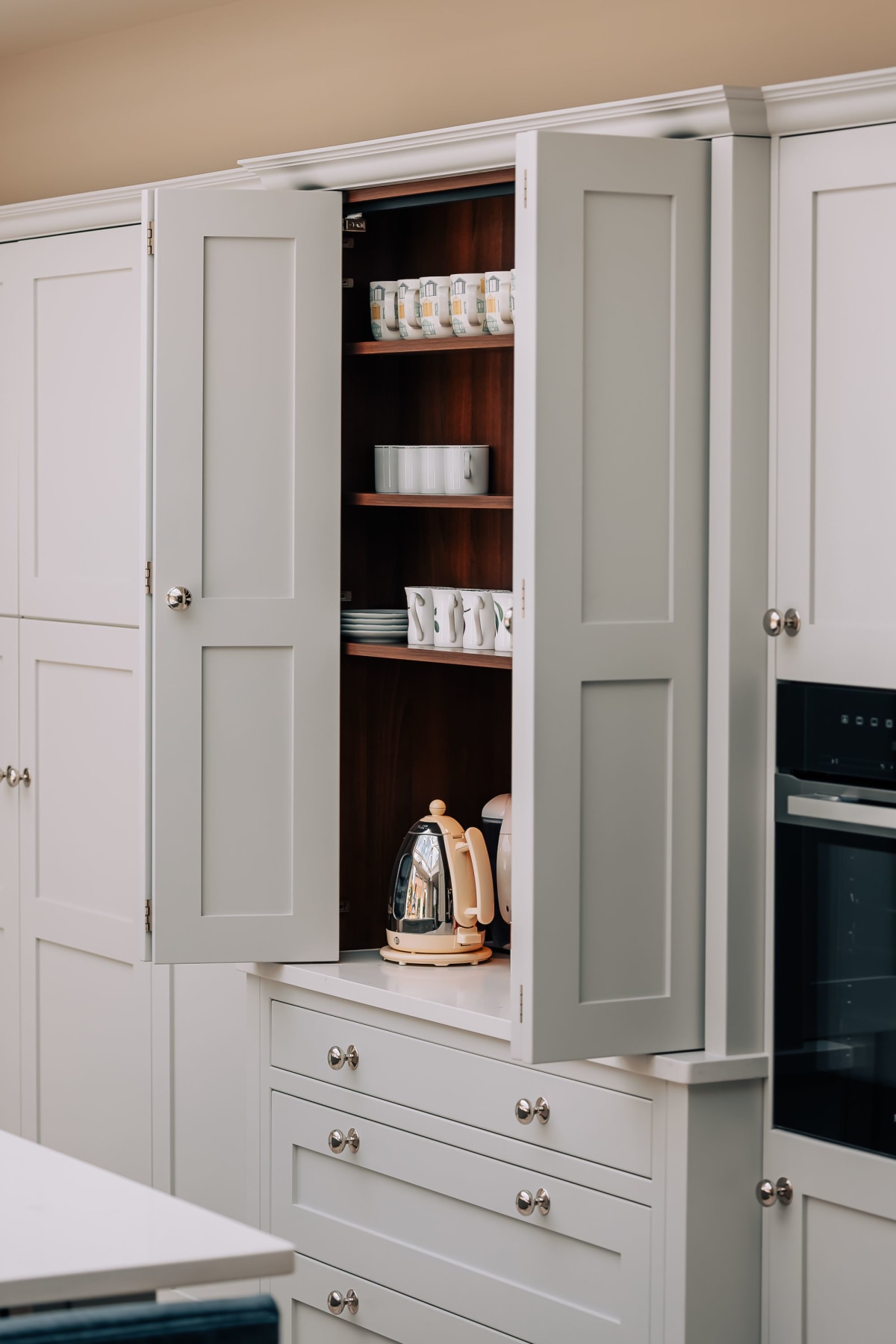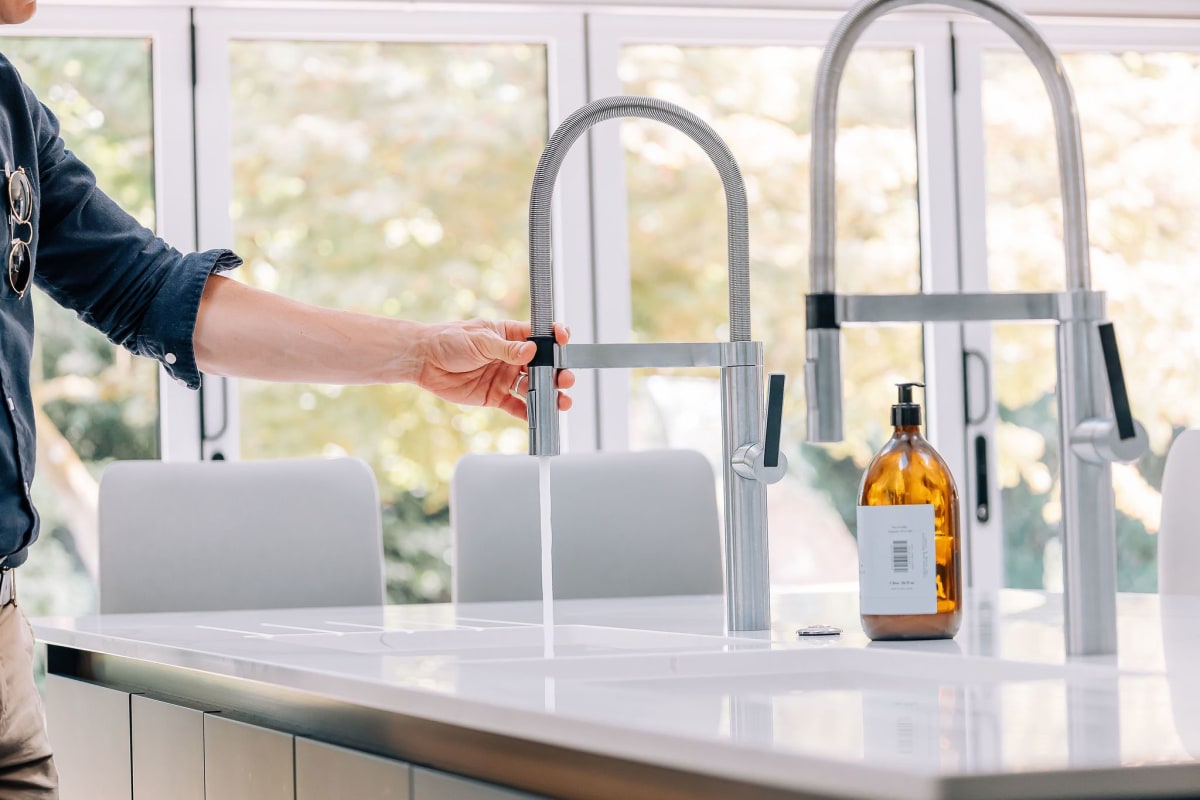 Components
The building block of any bespoke kitchen
Make your kitchen truly unique
We have something for everyone
We believe that choice is imperative when sculpting your dream kitchen. Therefore in selecting the components we simply choose the perfect fit for your specific needs and wants. We are more than happy to use our decades of experience to guide you, but in the end the best kitchen design is a collaborative process.
Every Sylvarna kitchen begins with a design consultation in our showroom, where we ask a series of questions designed to coax out exactly what you are looking for in a kitchen. In this process we will demonstrate recommendations in action at our state of the art Chichester showroom and make sure we have everything we need to commence a design process that we are confident will end up in your perfect kitchen.
Induction hobs have changed over the decades since their inception. They have quickly become the preferred choice of almost all our customers. Their flat finish means they blend into the worktop and are thankfully a pleasure to clean.
Their cooking ability is now at the top of the game. A rapid boiling feature will have a pot of cold water boiling in seconds and zoneless technology will detect your pan and send power directly to that portion of the hob. We have hobs from Neff, Gaggenau, Miele and Siemens Studioline. To find out more come down to our Chichester showroom for a demonstration.
Our bars and drink stations are things of beauty- containing everything you need to prepare your hot drinks, cold drinks and celebratory drinks, all in one place.
If you prefer to keep you extensive bar out of sight for fear of prying eyes, do not worry-we have the perfect solution. Our pocket door bar has doors that slide into a recess when open and allow you full movement. Once the drinks are made your bar can be closed and will magically and seamlessly blend back into the kitchen.
Pyrolytic technology has made keeping on top of oven muck and grime that much easier. Using super high temperatures (400C+) the oven's pyrolytic cleaning cycle burns any stubborn stains, grease and residue. Once finished, a wipe with a damp cloth should have your oven looking as clean as new.
We have pyrolytic ovens from Neff, Gaggenau, Miele and Siemens Studioline. To find out more visit us at our showroom in Chichester, West Sussex to find out more, have a coffee and even a demo!
Quartz worktops are hard wearing and heat resistant and when they are used in a waterfall style on the end of an island or peninsula they produce a dramatic effect and elegantly bookend a kitchen.
Larders are the mainstay of storage in our kitchens. They come in a number of different configurations, but the main thrust of all our larders is that they maximise the amount of storage for the space. Pull out larders are perfect for next your food preperation area and hobs to have everything to hand.
Full size larders can be configured with pull out oak drawers, shelves, and other innovative inserts. The best way to see the available storage solutions in one place is our purpose built showroom in Chichester.
Quooker taps have revolutionised the traditional process of making hot drinks. What used to be a wasteful and time consuming process is now replaced with on demand boiling water tap at the double tap of a button.
They didn't stop there though. With additional modules, your Quooker tap can also dispense filtered cold water and on demand sparkling water all from the same tap. Quooker taps come in different styles and make the perfect upgrade to your existing kitchen.
There are some considerations though, so if you would like to find out more, get in touch and we will demonstrate the Quooker and wax lyrical about its benefits!
Drinks and Bar areas have come a long way since Dell Boy's proud contribution to home tipples. We have seen a huge popularity in our modern and contemporary kitchens to have the drinks station and everything that goes into it hidden behind innovative pocket doors.
When closed, these doors conceal everything inside and blend seamlessly into rest of the kitchen cabinetry. However, when opened,the doors slide into a pocket, opening a well equipped bar for your pleasure. We recommend a wine chiller, custom glassware and bottle storage and perhaps even a Quooker, but, as always at Sylvarna, the configuration is down to your preferences.
At Sylvarna we have a range of ironmongery, include some truly special handmade in the UK pieces by Armac Martin. We believe brass can work exceptionally well with darker kitchens, providing a wonderful contrast and making the handles and knobs a feature to be admired.
Gaggenau Vario Fridge Freezer
Gaggenau's Vario 400 American Style Fridge Freezer range are works of art and science combined. Full height modules with incredible ice drawers that are always full of perfectly made ice. These modular units are available in full stainless steel for a statement or built in with your choice of cupboard, integrating seamlessly with the rest of your kitchen.
We believe that lighting is a hugely important part of any kitchen. Lighting should not just be confined to overhead spotlights or pendant lighting, but should instead be introduced subtly to other areas of the kitchen to soften the intensity of light and highlight certain features.
One way of achieving this is with Under Unit lighting. We recommend Leyton lighting for their fantastic LED strip lighting that can achieve a dotless and even illumination. To see different lighting solutions in action, contact us to book a design appointment or come and visit us at our Chichester showroom.
Cloud Box Ceiling Extraction
Extraction is an essential component of any kitchen. Nothing can spoil an evening quite like the smell of cooking pervading the room and your clothes. Here at Sylvarna we are emphatic about extraction and insist not only on adequate extraction units, but also the largest diameter solid ducting to ensure that throughput is maximised.
Extaction can be a messy business, so to make a feautre of it, we came up with a Cloud Box, which makes a feature of the extractor and allows us to design in different materials and lighting to make a statement.
The Process
From Idea to Reality
Everything starts
With a Coffee
Every design project we embark on starts with a face to face design consultation. This can take up to an hour, so it is best to contact us to book an appointment. In this time we will discuss your vision and narrow down the options for components. We recommend this as a starting point because it enables us to provide a ballpark cost and proceed to the next step with a much more informed picture of what we can achieve in your space.
The next step is a home visit, where we measure your space and identify any potential issues or design opportunities. If you are having an extension or alteration, we will take this opportunity to consult your plans and inspect the proposed space.
Our next meeting is where we present our full kitchen design to you. This is the result of over a weeks work and considers everything we have talked about and our visit to your space. If you like the proposal, this forms the foundation for your final design- which is further refined and tweaked with you over the next week.
Once we are all agreed we will finalise all the paperwork, get you booked in to our fitting schedule and assign you one of our fitting team. Unlike other Kitchen Design companies, our fitters work exclusively for us, meaning we can ensure quality and assign you your own fitter from this point. Each of our fitters is a highly skilled craftsperson with decades of experience fitting kitchens.
When it comes to fitting your kitchen, you will have made the choice between our turnkey full fit service or our dry fit service. Our full fit service sees us taking charge of every step of the refurbishment process, from electrics to plumbing to plastering. This is perfect if you are replacing a kitchen in the same space or making minor alterations to the layout.
Your Designer will remain your point of contact throughout the whole process, because we believe they are in the best position to ensure a high level of quality throughout. Up until the day you are making your first meal in your new kitchen, they will guide you and ensure you get the quality kitchen you deserve.
Appliances
The workhorses of any kitchen. Let us help you make the right choice for your needs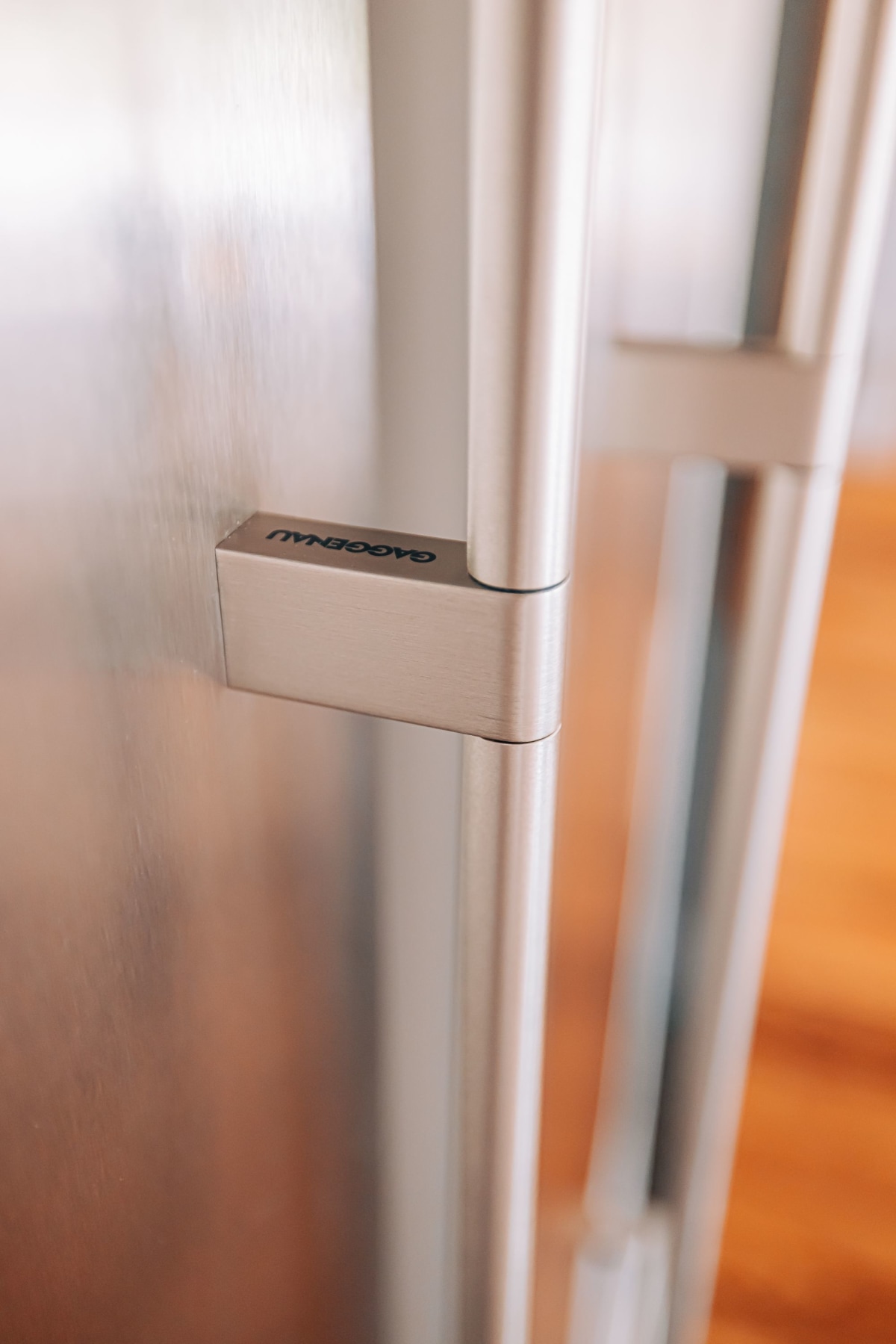 Go with our suggested partners
Or choose your own
We have been working with the finest Manufacturers in the Industry for over 38 years now. This means we have the relationships to procure any appliance you are looking for. If you are open to advice, we would be more than happy to show you our extensive range of appliances in our state of the art Chichester showroom. We are proud to have consistenly been named a Neff 5 star MasterPartner. We think Neff offer the perfect balance of quality, style and functionality and would love to show you why. In our showroom, you can also see appliances by Miele, Bosch, Siemens Studioline and our flagship range by Gaggenau.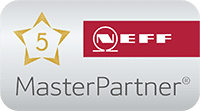 "Our Sylvarna Kitchen consistently surprises us. The quality and design makes it a pleasure to use and it has truly become the heart of our home."

Sebastian and Alice, South Downs, West Sussex
Explore example kitchens
By material type